"We will stay there again!"
Warm and friendly staff, excellent facilities and very clean. Great location to the beach...we will stay there again!

"A must to add to your holiday destination."
A must to add to your holiday destination. Beautiful beaches cafes and walking tracks.

"Right in the town hub!"
Walk to beach, clubs, shops, cafes. Sites small but amenities excellent and clean. Onsite petrol available and tour bookings taken. Good value.

Unbelievable location..."
So close to the beach and right in the heart of town. Unbelievable location, amazing staff and the amenities are spot on. I love this town and have been bringing my dog here for years. Just love it!!
A range of quality
accommodation options
BEACHFRONT | POWERED & UNPOWERED
Frequently Asked Questions
A destination adored by families for more than four decades.
The perfect holiday spot needs to be peaceful, stunning, and for many of us, family-friendly. At Rainbow Beach Holiday Village, we've perfected the balance of all three. 
Parents can enjoy plenty of time soaking up the sun and lazing on the beach but there's plenty around for the kids too. Playgrounds, skateparks, and kilometres of sand and grass create a child's paradise here.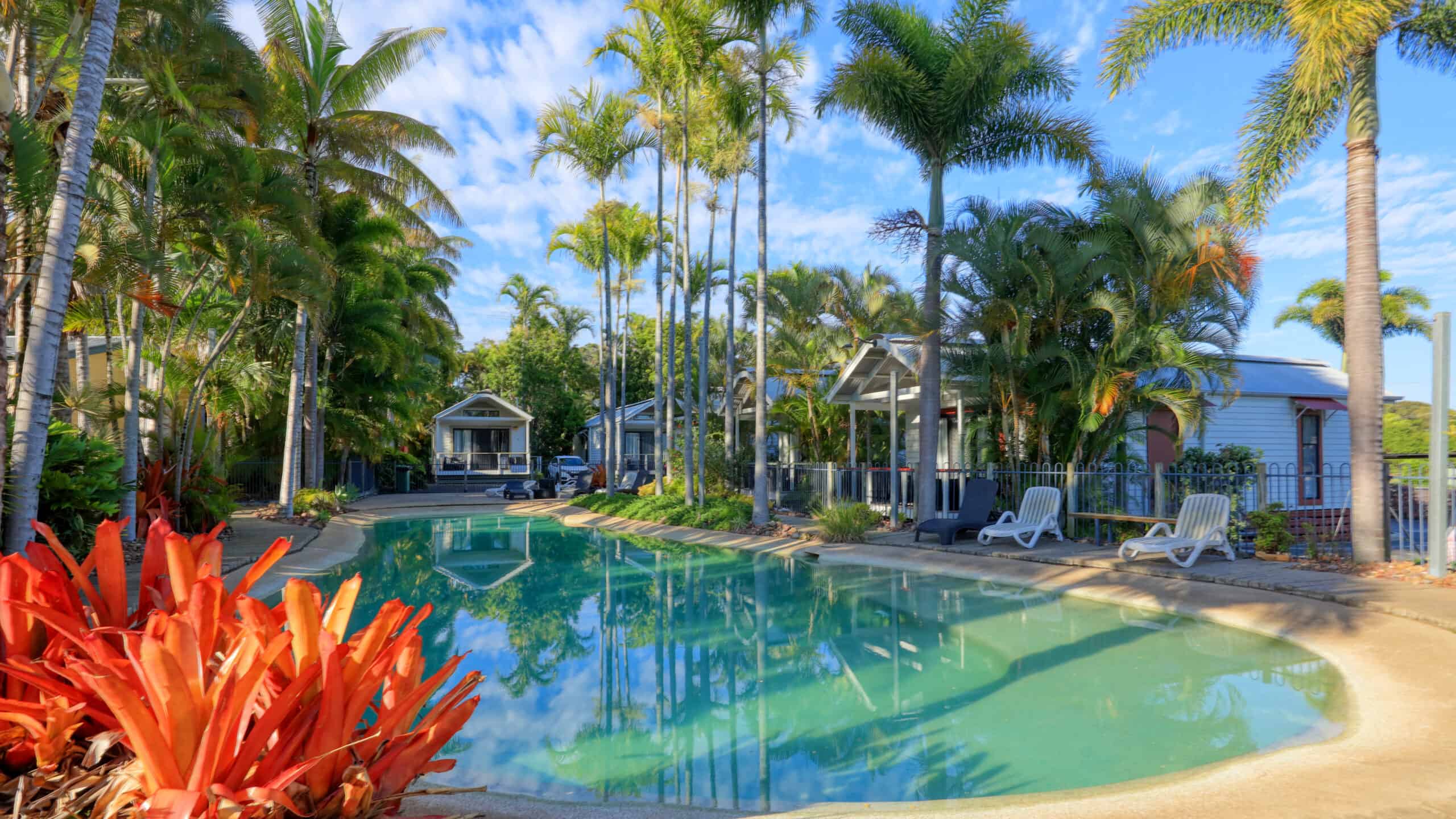 Why Rainbow Beach Holiday Village?
Kilometres of golden sand and almost-still shores become your backyard when you stay with us.

Everything you need is a short stroll away
Enjoy ultimate convenience during your stay. You can walk on down to local shops, cafes, and bars.

Enjoy your stay on your terms: a humble camping trip, a chalet stay, or a hint of luxury in our poolside spa villas.

Our team is here to make sure you enjoy your stay. You'll receive warm and friendly service from our accommodating team.

Our campsites are elevated, eliminating bug-friendly humidity and creating stunning views for your stay.
We employ our team and pay them by the hour — not per room. This way, we can ensure cleanliness in our rooms, sites, and our facilities.
The perfect getaway is nestled in the Cooloola section on the northern end of the Great Sandy Straits National Park.
There's so much to do around Rainbow Beach