We've been a go-to holiday destination since 1982
We purchased Rainbow Beach Caravan Park in late 1981 and commenced business in time for the Easter holidays in 1982. Our original Director, David was always the mover and shaker as we moved through the years but since his death in 2017, brother and sister duo, Michael and Philippa have carried on the business to achieve his original vision.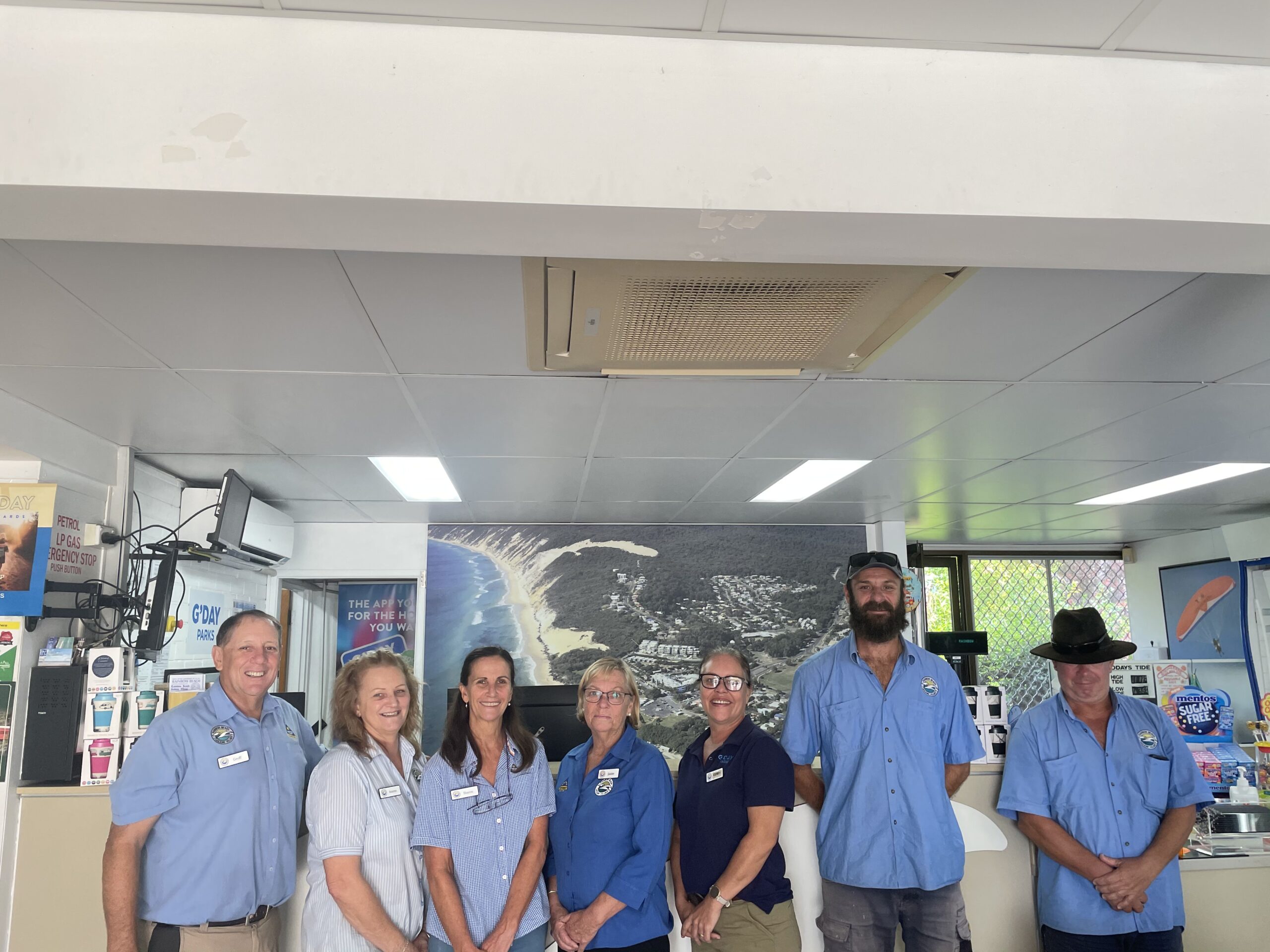 We fell in love with Rainbow Beach back in 1980
We first holidayed as a family in Rainbow Beach back in 1980 and fell in love with this unique part of the South East Coast of Queensland. Our family loved its natural, unspoiled beauty and mild climate, all just a short skip and jump away from Brisbane. As the expectations of our customers rose, we moved into providing some fully serviced accommodation. The final stage was the purchase of twelve units from the Sydney Olympic Games installed in early 2001.
Our aim was to provide a range of options to suit our customers.
The aim was to provide a balance of caravan sites, camping and accommodation, giving our customers plenty of choice at affordable rates for their holidays. At the time of the arrival of the Olympic villas, we completed extensive landscaping and installed our large, beautiful swimming pool with its "beach-entry", providing safe swimming for young children.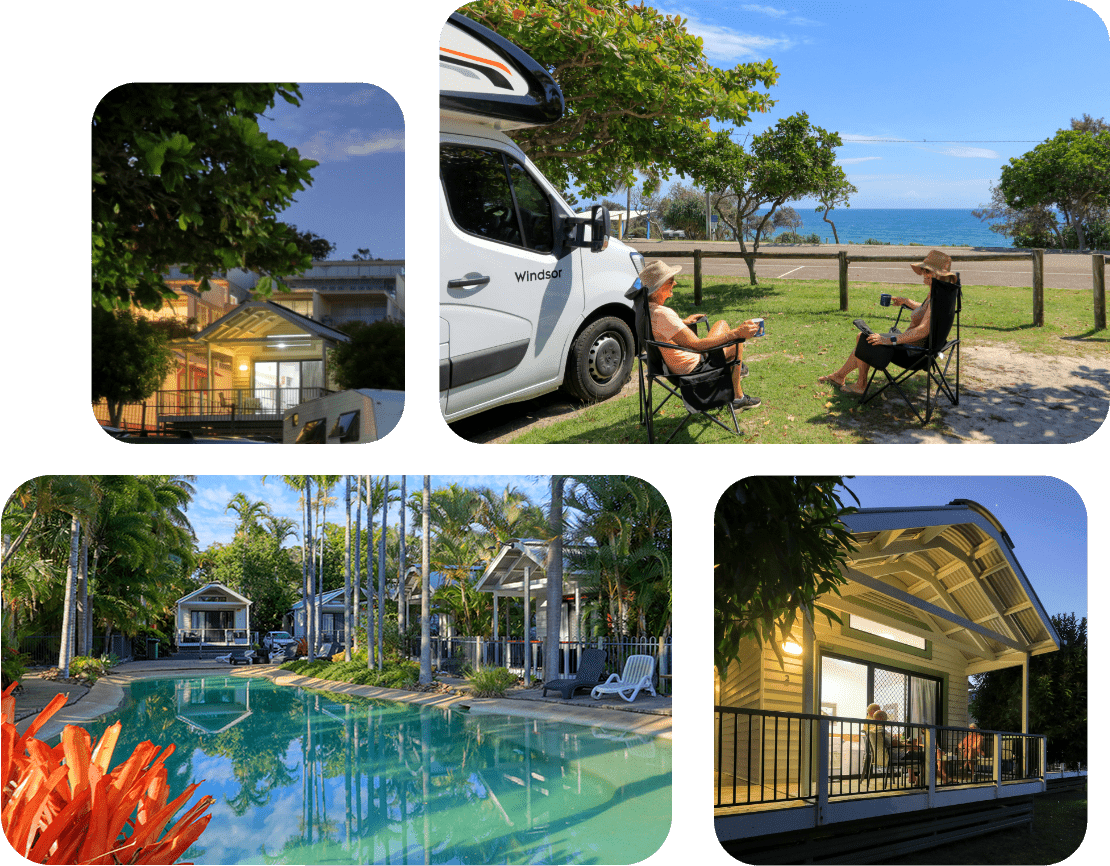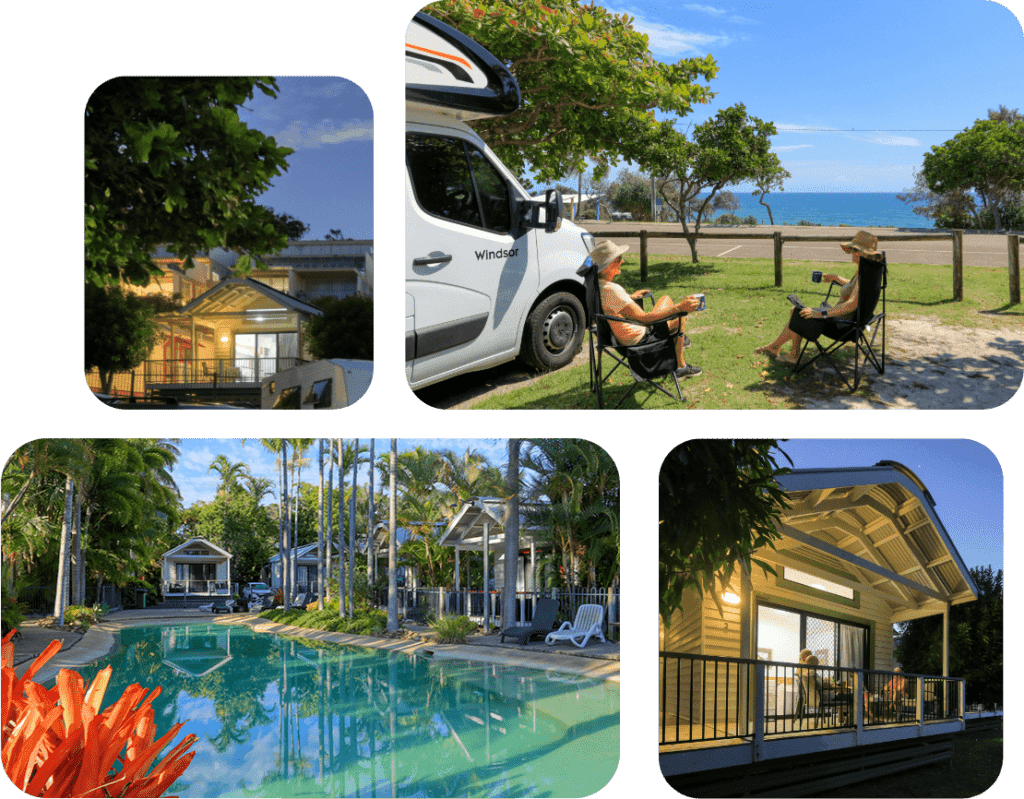 Today, Rainbow Beach Holiday Village is a go-to holiday retreat
We have families who have been visiting us for many years, even moving into the next generations of their families. Our much-valued regular winter visitors from the southern states provide a wonderful sense of community here by the beach.

However, we welcome all those who are seeking a holiday in a small, friendly community where the natural attractions feature away from those bright, city lights.